We are happy to introduce our new WorkStation
Kendra.
Rent a powerful workstation in a monthly basis.
After 20 years in building servers, we now introduce Kendra; a powerful workstation that you can rent on monthly basis. Full Admin control via Internet.
We tested this machine and all components, also the OS for 4 months and we have No problems, No crash, Always Up and running 24h
Useful for rendering, post production, heavy applications.
Main specifications: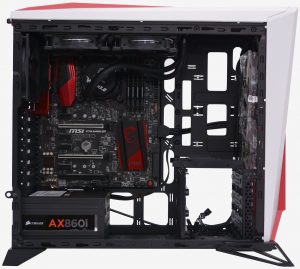 8 CPUs: 8 Cores > AMD FX-8350 Box Processor 4GHz, Socket AM3 +, 16MB di cache, 125 Watt
RAM: 16 Gb Fury X @ 1866 MHz 8 ( upgradable Up to 32Gb )
Mother Board: MSI Mod SoAM3+ 970 7693-040R
LAN: Killer Elite high speed / very low latency
Video: AMD ATI RADEON > Sapphire R7 240 4GB DDR3
Hard-Disk: Solid State Drive from SAMSUNG 850 EVO ( 256 Gb )
Daily Back-Up included on External NAS
Geographical Back-Up to another server farm ( optional )
Connected to: 2Gbps clustered connection speed in optical fiber ( 1 Gbps down / 1Gbps up reserved )
Suggested Operating System: Apple Mac OS – Linux – Windows 10 Pro 64 Bit
This basic configuration can be upgradable:
Up to 20 TeraByte of Hard Disk space
Up to 32Gb of RAM @ 1866 MHz
RAID configuration available on demand
virtualization with VMWare or Hyper-V
the motherboard can reach up to 6Gbps on 6 channels SATA III simultaneously.
the SSD ( in Raid config ) can reach Up to 2 TeraByte / per second
the Video Card can be changed with any other model you prefer ( compatible with the Mother Board )
Price / rent for basic configuration: 99€/month
Price if you want to buy ( without shipment ): 1.100 €
No TaX if you live outside Europe.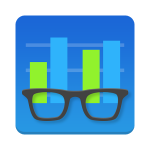 GeekBench results online for this machine – Clic HERE
For more infos please Contact US filling out this little form