What Makes Minecraft so Popular?
Unless you've been living in a cave for the past several years, you have at least heard of Minecraft. The game is taking over popular culture and is influencing the way game makers think about their creations. Minecraft doesn't have cutting edge graphics. Instead, part of its charm is the pixilated blocks that make up the Minecraft landscape. The game doesn't even really have a story, and that is why it is so popular.
Minecraft Basics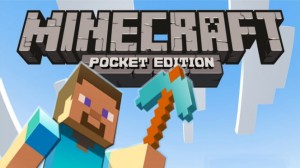 Minecraft has two different modes: Survival Mode and Create Mode. In Survival Mode you have to use your wits to protect yourself from the elements, from Creepers, and from the other players. Creepers are mindless zombies that wander the game looking to kill. You can create fortresses, weapons, and traps to defend yourself and to ensnare your enemies.
In Create Mode, you cannot die. Instead of waging war, your only job is to create anything you can imagine. Depending on the version you are playing, you can even create automated devices powered by the rare Redstone that can be mined deep down in the Minecraft soil.
You Write the Story. Create Your World
Unlike many other video games where you are just a player in someone else's story, in Minecraft everything is about you. You are writing the story and creating the world as you go along. Unlike other games where you may only have a few directions to choose from, in Minecraft you can do anything. You can cut down trees, dig a mine, run, swim, grow crops, kill enemies, or anything else you can think of.
Minecraft does not lead you forward towards anything. Instead, you decide what shape the world takes. It is the only game where you conquer your enemies by making your own weapons, building your own traps, leading Creepers to your enemy's, base, or starting a massive wildfire that engulfs entire sections of the map, consuming everyone and everything in its path. If fire is not your style, you could always create a massive flood. It all depends on your ability to create and build.
Perfect for Playing With Others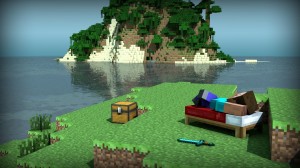 Minecraft is the ultimate party game. A game can last as long as you want. Many players rent game servers to host huge Minecraft tournaments or contests with players from all over the world. Some games last until one team or one player is left alive. These games can take hours, days, or even months.
Other gamers hold massive contests where teams or players create something according to a theme under a strict time limit. The creations are then shared and whoever gets the most votes for their creation wins.
If you want to host a Minecraft competition, your best bet is to rent a Minecraft game server from Darwin. We have lightning fast speeds and have the highest uptimes in the industry. You are also getting the best value of any game server anywhere. Come see what all the buzz is about. Start your own Minecraft world on a Darwin game server today.
rent a minecraft server today
Useful Minecraft links.
Minecraft official website
Contact us for a Minecraft brand new server today